SPECIAL OFFER!!!!
BUY CHI2's MONKEY KING CD and LT CHi SOUND SYSTEM for £16 (plus p+p)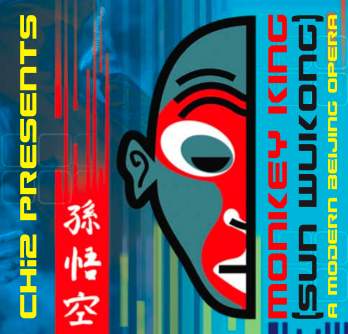 CHi2's MONKEY KING CD
£8.99 plus £1.99 p+p - 21 tracks
Released on Big Sky Song BSSCD002
Now also available on all good digital outlets incl amazon, itunes


This CD features music from CHi2's show Monkey King - A Modern Beijing Opera, a brand new spin on the classic Chinese tale of Monkey King. Celebrating the richness and colour of Beijing Opera and re-interpreted for the modern day, Chi2's 90 minute show bursts with colour, drama, energy and vibrancy. The soundtrack was written and produced by Chi2 and Tom E Morrison with special guest Kuljit Bhamra on indian percussion and a plethora of exotic chinese instruments including Xiao Qui on guzheng, souna, dizi, liuqin, erhu, Beijing Opera percussion as well as Liz on the church pipe organ. Released on Big Sky Song to coincide with their Autumn 2009 UK tour.
Click for mp3 sampler (first track)